Getting students to school safely,
on time and ready to learn ®
By any measure, Stock Transportation Ltd. is one of Canada's largest, most respected providers of student transportation services.
Whether it's our responsive, integrated approach to business operations that ensures the highest levels of customer satisfaction or our commitment to maintaining a responsible, open and inclusive workplace for all employees, we stand out for our leadership and commitment to excellence.
Our core values underscore our commitment to leadership and are visible in every part of our business. Those values encompass:
Excellence: We constantly strive to be excellent in all that we do.
Safety: We only do what is safe and stop any unsafe behavior.
Customers: We place them at the heart of our business and relentlessly meet their expectations.
People: We develop the talents, reward the exceptional performance and respect the rights of all our employees.
Community: We are active in the communities we serve to generate economic, social and environmental value.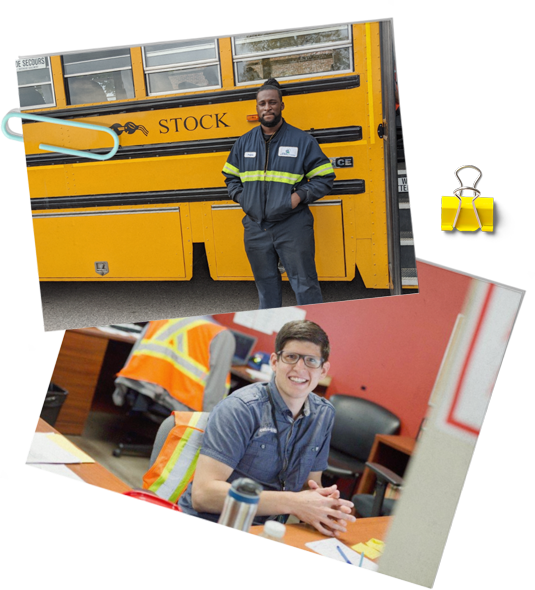 Ready to move forward with us?