While most businesses use ROI to define 'Return on Investment', we look at ROI as a way to define our workplace: Responsible. Open. Inclusive.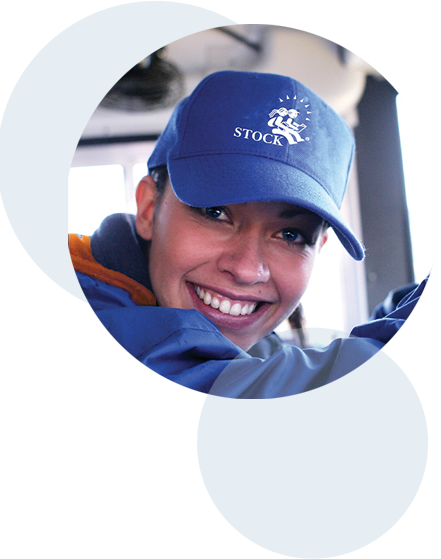 How We Define Our Workplace
Responsible: to our customers, to our stakeholders, and importantly, to you as an employee. We deliver on that through comprehensive training, thorough safety protocols both operationally and in response to Covid 19, and to equal access to opportunities.
Open: your ideas and your opinions count. They add to the value of our business and help us evolve to better serve customers and better respond to the needs and aspirations of our employees. We count on you to make sure our business – and you – flourish.
Inclusive: access to opportunities, resources and support are the cornerstones to a strong business. What defines us as an employer also defines us as a business. Equality and fairness are not just words – they are fundamental, underlying principles to our business.
Our Employees Have Our Support
In addition to an environment that embraces our core values, we offer a wide range of support in other areas.
For Drivers, we offer: steady, guaranteed hours of work; no-cost training for licences as well as payment of associated fees; the ability to drive in your local area; attendance and safety incentives; and much more.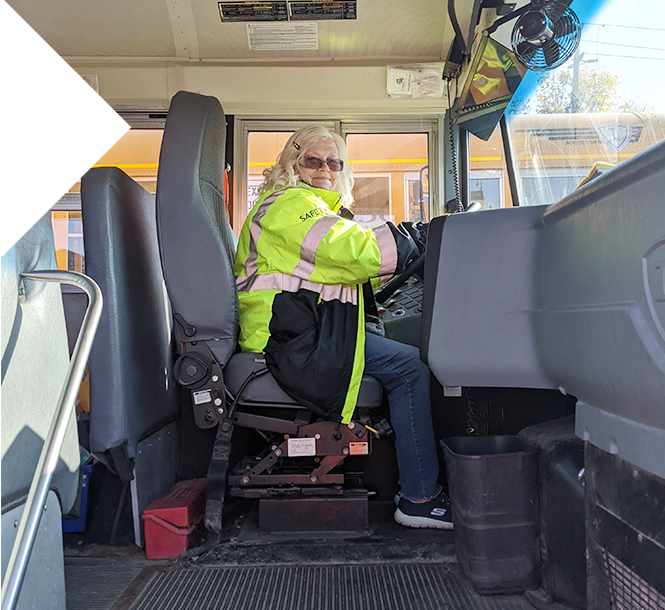 For Maintenance Technicians and Operational/Head Office Support roles, we also provide comprehensive training and support for all positions, including skill upgrades.
If you're interested in our company, but not yet ready to apply to a specific job, please follow the link and join our Stock Talent Community to receive regular email updates on Stock Transportation and our employment opportunities.
"I'm a mother myself, and understand what parents go through when they put their children on the bus at the beginning of every school day. What I love most about the job is knowing I'm helping parents by transporting their children safely. It's a great feeling for me to know they trust me."
"On this day 20 years ago I embarked on a new journey. I was in between jobs and not sure what I was going to do, but a driving job came up. A job driving a school bus no less. I never thought that being a school bus driver would be my choice for a job. But as a good friend always says, "do what you love and love what you do ". I do that now every single day."
"The first time I stepped into the office at Stock, I saw a sentence on the wall: "Treat every kid like your own". It left a huge impression. Every day we treat all the people we meet as if they're members of our own families. A child's smile. A parent's wave goodbye. You can't believe how good that makes me – as a driver – feel."
"It's not that often you find a job you can't wait to get up and get to everyday. But that's how I feel about being a School Bus Driver. I love to drive, and I love the children. They're all different and they're all real personalities. And working where I live…it's almost like having a second family."
"The first day I walked into Stock's Edward Street office, I was greeted by friendly, respectful people who really cared about me…and the business. Whenever I need help or support, the staff is there. The company treats me like I really belong and that all of us are equally important to the success of the business. "
"I can't say enough about working for Stock Transportation. It's a respectful, caring workplace. From the GM to the routing department and from dispatch to payroll, everyone is supportive and encouraging. It's a caring team and that shows in our work!!"
Ready to move forward with us?